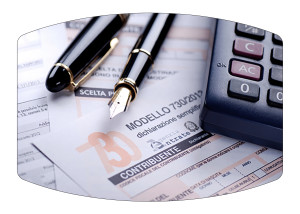 The A-THEMA STUDIO provides counselling oriented towards planification and optimization of tax burden through an accurate analysis of the specific traits of each client.
Coordinating these statutory, fiscal ad corporate aspects, we support clients in their choices, the most convenient and safe ones, regarding the development of their business, constantly monitoring the evolution of the different corporate structures of the economic and fiscal context in which they are operating.
Tax advice:
Book-keeping, drafting and submission of tax models;
Preparation of balance sheets, consolidated and interim;
Counselling regarding national and international accounting policies;
Assistance and consulting during tax inspections;
Tax Planning;
Tax facilities.
Corporate advice:
Extraordinary transactions like contributions, disposals, acquisitions, business rental, company mergers and divisions;
Drafting of shareholders' agreements and management of relations between the shareholders;
Drafting of statutes and their amendments;
Expert reports and company, business and holdings evaluations.